In 1921, in an experiment in Ohio, lead arsenate dust was spread over catalpa trees to kill sphinx moth larvae.

Under the direction of the Ohio Department of Agriculture, Lt. John A. Macready, a U.S. Army pilot, made the first application with a modified Curtiss JN-6 "Super Jenny." The government then utilized aerial application in the Southern states. In 1922, Curtiss biplanes were used to dust cotton fields near Tallulah, LA, to control bollweevils. In 1923, Huff-Daland Dusters, Inc.—the forerunner of Delta Airlines—did the first commercial dusting of crops with its own specially built aircraft.
In the early days, aerial applicators were known as "crop dusters" because they worked with dry chemicals, mostly insecticides. Today, aerial applicators deliver mostly liquid products to control pests and diseases and to provide nutrients for American agriculture.
Aerial application accounts for up to one fourth of the delivery of crop production products in American agriculture. Farmers value the use of aircraft because they can cover so much area so quickly, without disturbing the soil or the growing crops. Aircraft can glide over the crops at up to 140 miles per hour. This is important because some pests and disease can do serious damage in just a day or two.
Aerial application is used for many different purposes. Planes and helicopters are used to seed rice and wheat, defoliate cotton prior to harvest, fight forest and grassland fires, protect forests, feed fish, melt snow and control mosquitoes that threaten public health. All of this is in addition to the usual function of applying herbicides, insecticides and fertilizer to fruit, vegetable and feedgrain crops.
The planes used for aerial application in the early days were surplus war planes. One of the most familiar is the World War II trainer, the open-cockpit Stearman biplane. Stearmans were plentiful and inexpensive, and gave many veterans an opportunity to get into the business. But by the 1950s, the aerial application industry began to develop planes made especially for aerial application. Today, the newest and biggest planes carry as much as 800 gallons in the hopper, are powered by turboprop engines and can cost a million dollars or more. The new navigational technology—GPS—helps pilots maintain pinpoint accuracy.
Approximately 2,700 professional aerial application operators and pilots operate in the United States. Most of them have thousands of hours of experience. They must meet federal and state requirements both for flying skills and for the safe handling of chemicals. Aerial applicators must hold an FAA Part 137 certificate to operate an aerial application business. Pilots must have a commercial pilot's license as well as a letter of competency to work as an ag pilot. Even though the low-level flying and quick turns may appear risky, these pilots are highly trained professionals who are very serious about their work.
Aerial application is one of the most demanding career choices for a pilot, next to flying a jet fighter. The ag pilot must have better-than-average concentration and faster-than-average eyes on the instruments.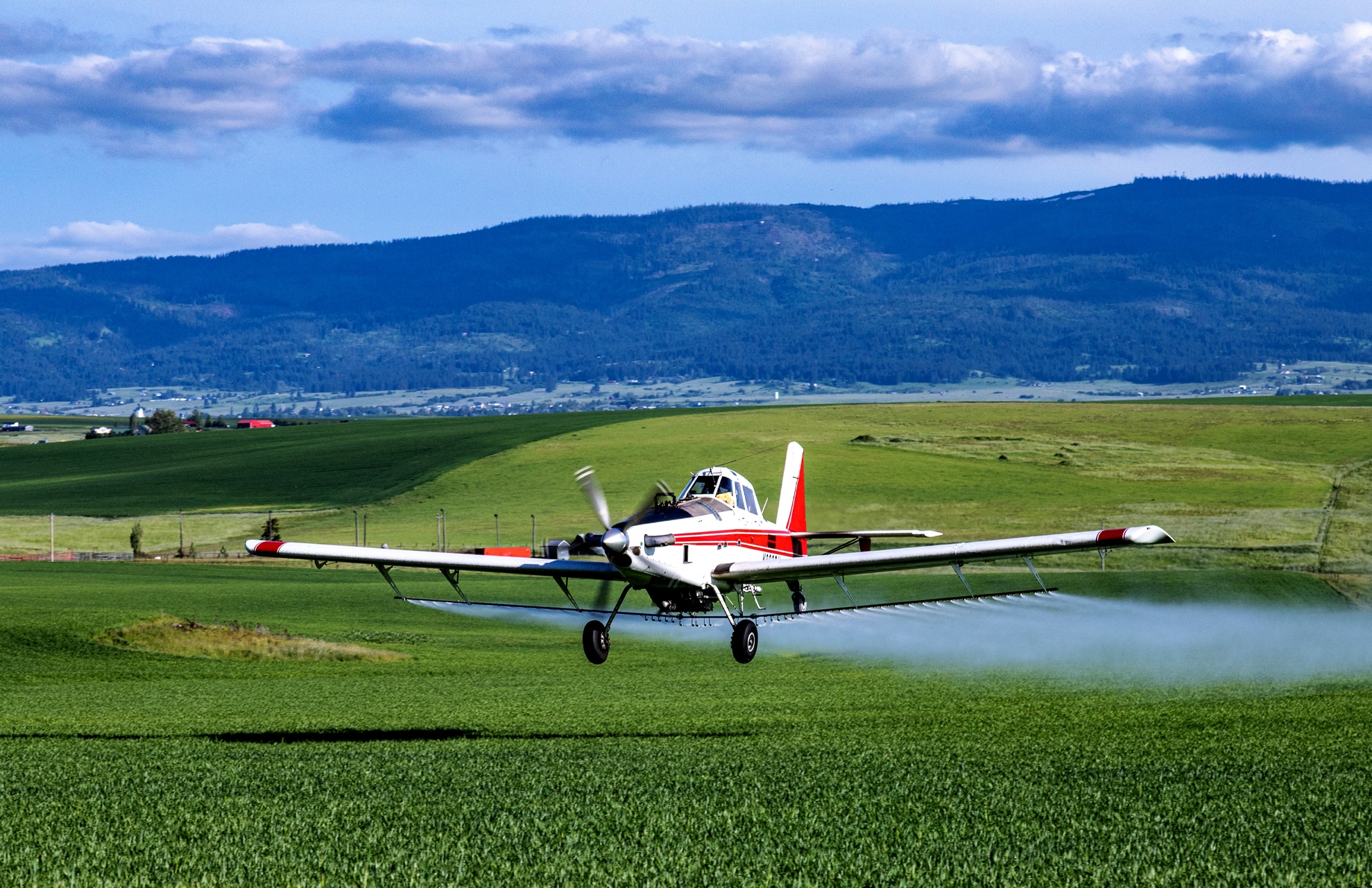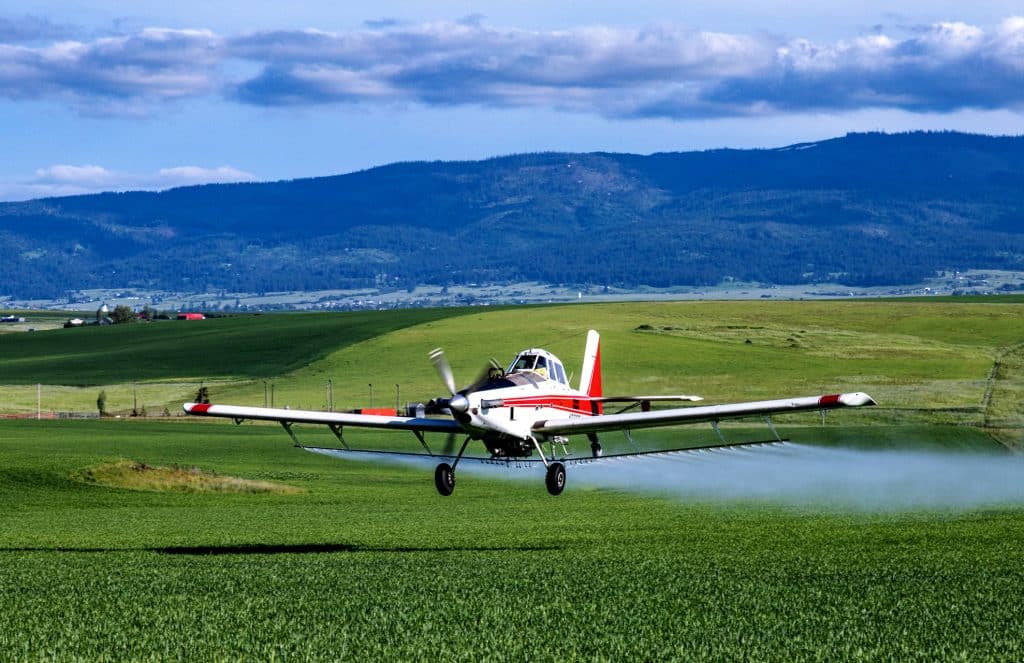 Here is what an ag pilot does once he has checked out the field: As he approaches and descends, he may be following GPS guidance instruments for accurate positioning in the field. At the same time, he is pressing a smoker button to check the wind … he may be dropping a flag to mark his place … settling over the canopy with only three to 10 feet to spare … starting the spray with his left hand … rising and descending gently to follow the ground … hitting the smoker again … and watching for obstacles. All at 140 miles per hour.
Ag pilots value professionalism. Training continues throughout a pilot's career. Continuing education includes classroom work but may also include participation in an Operation SAFE Clinic or NAAA's PAASS program. Self-regulating Application and Flight Efficiency (S.A.F.E.) requires a pilot to have his aviation and application skill evaluated under actual field conditions.
Aerial applicators are committed to the control of chemical drift through research, technology and innovation. Ag pilots continue to take responsibility for good decisions in the field, for the benefit of the crop he is treating, and for the protection of all that surrounds the field.
Ag aviation is a high-visibility industry. The next time you see an ag plane in operation, remember, "You are watching a highly trained professional committed to supplying safe, economically priced food for you and your family."