As the official magazine of the National Agricultural Aviation Association, Agricultural Aviation provides current information relevant to aerial application industry trends and regulations, scientific research and technology, as well as NAAA services and government relations efforts pertaining to the agricultural aviation industry. The following issues are accessible to the public. Visit Agricultural Aviation's dedicated Content Hub for even more magazine features, including curated Careeer Advice articles.

Agricultural Aviation is published four times per year. NAAA members automatically receive a complimentary subscription with their membership; if you are not a member of NAAA, however, you can still subscribe to receive Agriculture Aviation using one of the forms below. For assistance, please call (202) 546-5722.
International subscribers should email informational@agaviation.org for details on subscribing.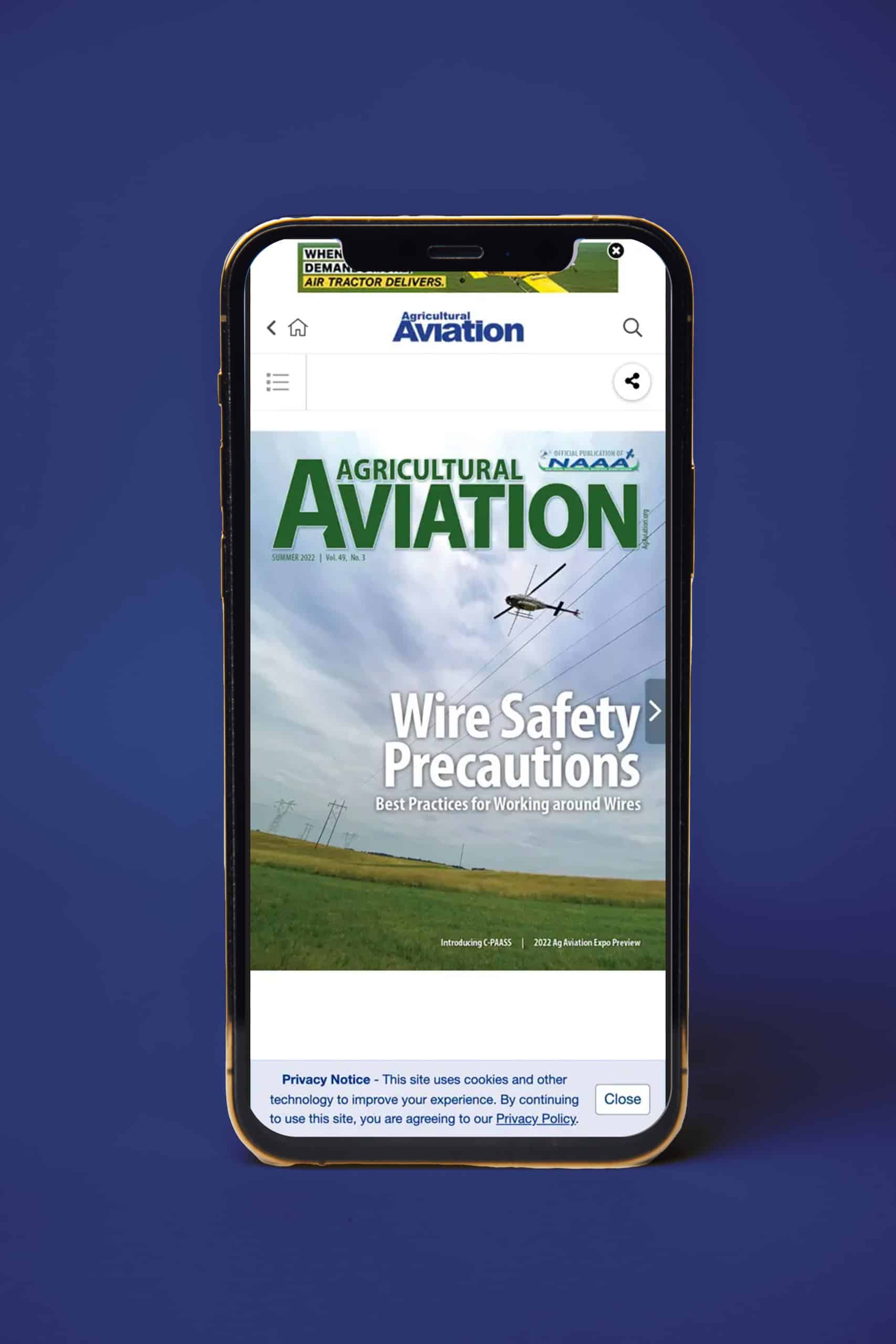 Get the app!
In addition to online editions of Agricultural Aviation, stay in the know on the go with the free Agricultural Aviation Magazine App. Compatible with all Apple, Google and Amazon mobile devices, NAAA's magazine app delivers a superior reading and anytime access to Agricultural Aviation's content. Click on the Page View and Reading View (or Text) buttons to toggle between replica and mobile-optimized versions of issue articles. Download the Agricultural Aviation Magazine App to start experiencing the magazine in a whole new way! Search "Agricultural Aviation Magazine" in the app store for your mobile device and tablet.
Advertising
Find more information on advertising in Agricultural Aviation magazine or the annual NAAA Membership Directory in the Advertiser Media Kit.
Rates, ad specs and an editorial calendar are available in our electronic Advertiser Media Kit.