National agricultural aviation association
Membership
The National Agricultural Aviation Association represents the interests of small business owners and pilots licensed as commercial applicators that use aircraft to enhance food, fiber and bioenergy production, protect forestry and control health-threatening pests.
As the voice of the aerial application industry, NAAA provides national representation before the federal government, brand protection, continuing education and safety programs, seeks technology and research funding and hosts the world's largest agricultural aviation show each year. Furthermore, through its affiliation with the National Agricultural Aviation Research & Education Foundation (NAAREF), NAAA contributes to research and educational programs focused on enhancing the efficacy, security and safety of aerial application.
NAAA represents more than 1,600 members in 46 states. To join the association, join online, download the Print Application or contact NAAA at (202) 546-5722 or information@agaviation.org.
When you become an NAAA member, you are making an important investment in yourself and your business.
That holds true whether you have worked in the aerial application industry for decades or have a passion for aviation and agriculture and are interested in becoming a professional ag pilot. The payoff far exceeds what you will spend in dues in the form of effective advocacy, national representation, education and safety programs and the personal connections you will make as you participate in association activities.
As the voice of the aerial application industry, NAAA is committed to creating a positive business climate, promoting safety and professionalism, improving the industry's public image and influencing public policy in a way that is beneficial to aerial application. Here are some concrete examples of how NAAA benefits the industry and you as a member.
View this presentation to see how NAAA works with you to enhance the industry.
Membership Benefits
NAAA can help you achieve your goals!
What's in it for you?
When you join NAAA, you get instant access to wealth of information, resources and exclusive benefits, including:
Weekly NAAA eNewsletter
Copy of Agricultural Aviation magazine
Annual NAAA Membership Directory
Access to members only content on NAAA's website, including NAAA's online directory, eNewsletter and magazine archives, the NAAA Media Relations Kit and more
Free listing in NAAA's Job Database, which matches operators and pilots
Discounted convention fees, whether you're an attendee or exhibitor
Membership certificate recognizing your professionalism
Opportunity to participate in the Leadership Training Program
Eligibility for Scholarship Programs for members of your family or friends
Networking opportunities
Potential insurance discounts
Materials to use with your local officials or media
Handouts and videos for use with school and community groups
Compaass Rose, a mentoring program for new pilots
Someone to call when you need help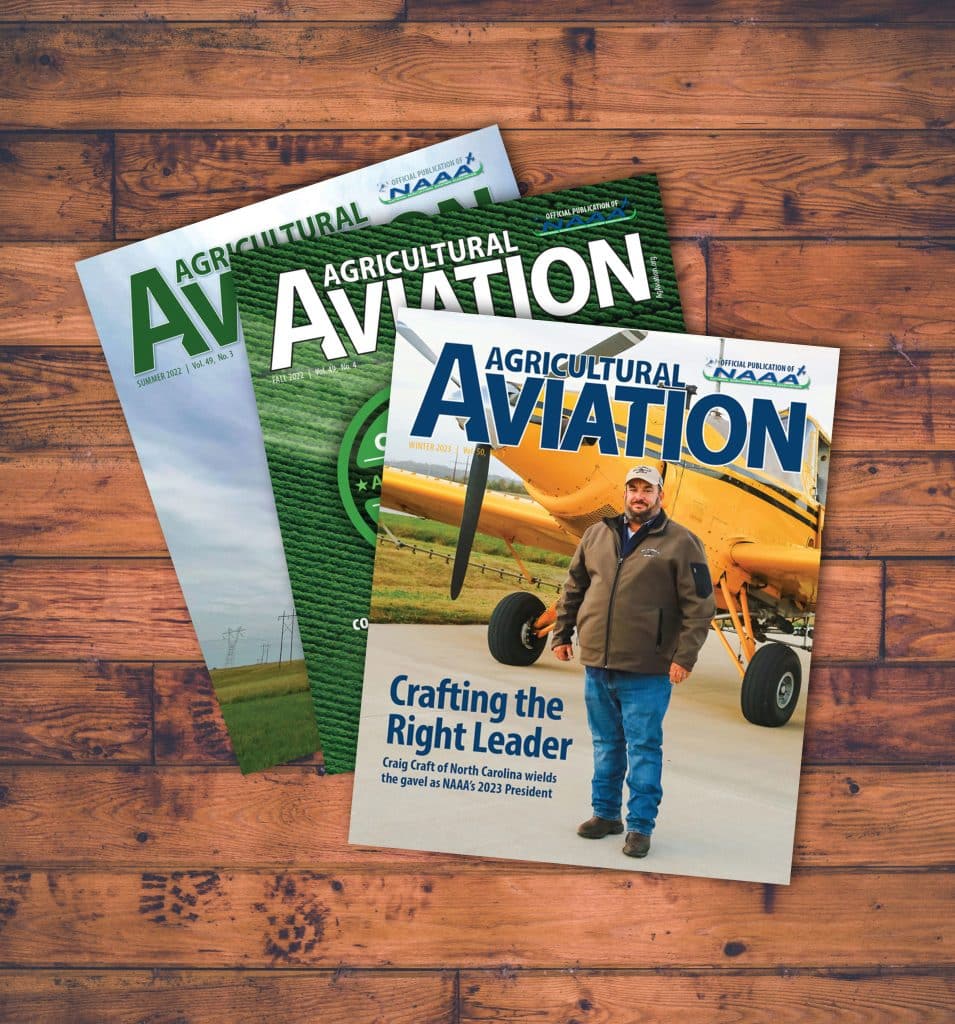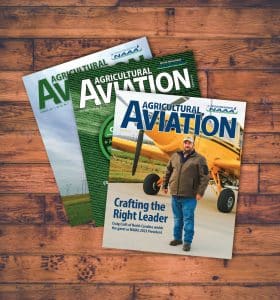 Those are some of the tangible benefits you get when you join NAAA, but that's not why most members renew year after year. The real value of NAAA Membership runs much deeper. Supporting NAAA, not just financially but through your participation and talents, will have a lasting effect on your business and the aerial application industry. You will become a better operator and ag pilot by virtue of the personal connections you'll make, the knowledge you will acquire and the skill you will gain when you become engaged in the association and take advantage of the many programs, services and resources NAAA has to offer.