It can be a challenge to get our positive message of protecting agriculture, forestry and public health to the public and the media, but the importance of it is clear. The media reaches the masses and the masses influence public policy and opinion.
NAAA works to communicate to the media by pitching positive industry stories, sending press releases and responding to press inquiries and through a variety of other means. However, your voice as an aerial applicator matters to broaden our reach and is duly needed to communicate the good word about the industry.
NAAA's Media Relations Kit is designed to provide guidance and materials for your use as an aerial applicator when communicating to the public, students, media and/or local, state or national officials about the industry's value to food, fiber, forestry and bioenergy production.
These resources will help you become a more confident public advocate. However, should a situation arise where you don't feel comfortable answering a question or representing the agricultural aviation industry, remember that you can always refer media to NAAA at (202) 546-5722 or your state/regional association.
Why Your Voice Matters:
Importance of Media & Public Relations

It is a challenge to get our positive message of protecting agriculture, forestry and public health to the public and the media, but the importance of it is clear. The media reaches the masses and the masses influence public policy. Unfortunately, the media can have a tendency to focus more on the controversial aspects about the use of pesticides rather than the health risks people would experience without an ample supply of nutritious grains, fruits and vegetables, or the massive areas of wetlands, forestlands and other pristine, carbon-sequestering tracts of lands that would be lost to farmland in order to grow sufficient amounts of food, fiber and biofuel without them. Of course, aerial application plays a major role in this production and in the prevention of public health threats such as the eradication of mosquitoes and other disease-carrying insects. It is important regardless of whether a crop is grown organically or not because any crop needs pests eradicated, and there is no better way to treat a crop—whether it be conventional or organic—than by aerial application because it is the quickest, most efficient and most unobtrusive form of application.

The question is how does an association like NAAA best reach the media and the public? It is cost-prohibitive for a small association like NAAA to take out ads offered by the national media and effectively reach the public. For example, taking out a one-page, black and white ad in USA Today, the newspaper with the greatest U.S. circulation at 1.768 million, is $125,600. The same ad in The Wall Street Journal, the newspaper with the second-highest U.S. circulation at 1.613 million, is over $277,000.
How about national television, you might ask. Well, the average network television show (FOX, ABC, CBS, NBC) in primetime reaches 9.1075 million viewers according to Nielson and a 30-second commercial on one of those networks averages $84,000. There are huge ranges depending on the show, the timeslot, etc. but those are the averages and they are averages NAAA can't afford without taking a large percentage out of our annual budget, much of which is vital to represent the industry before the federal government in Washington and to produce life-saving educational programming for the industry.
NAAA does make attempts to positively affect aerial application public relations by producing the promotional video Aerial Application's Growing Role, sending out press releases about positive industry news and directly addressing a number of media inquiries at the Association's office. However, an important approach to be effective in reaching the media and the public is grassroots, whereby each of us communicates the positive aspects and proactive nature of our industry to public officials and media in our local area. Even this approach takes resources and time, but it is the most practical course for us to follow. Also, if we are all involved, we can have a positive, cumulative affect across the nation, as well as a strong effect in the areas where we perform our services.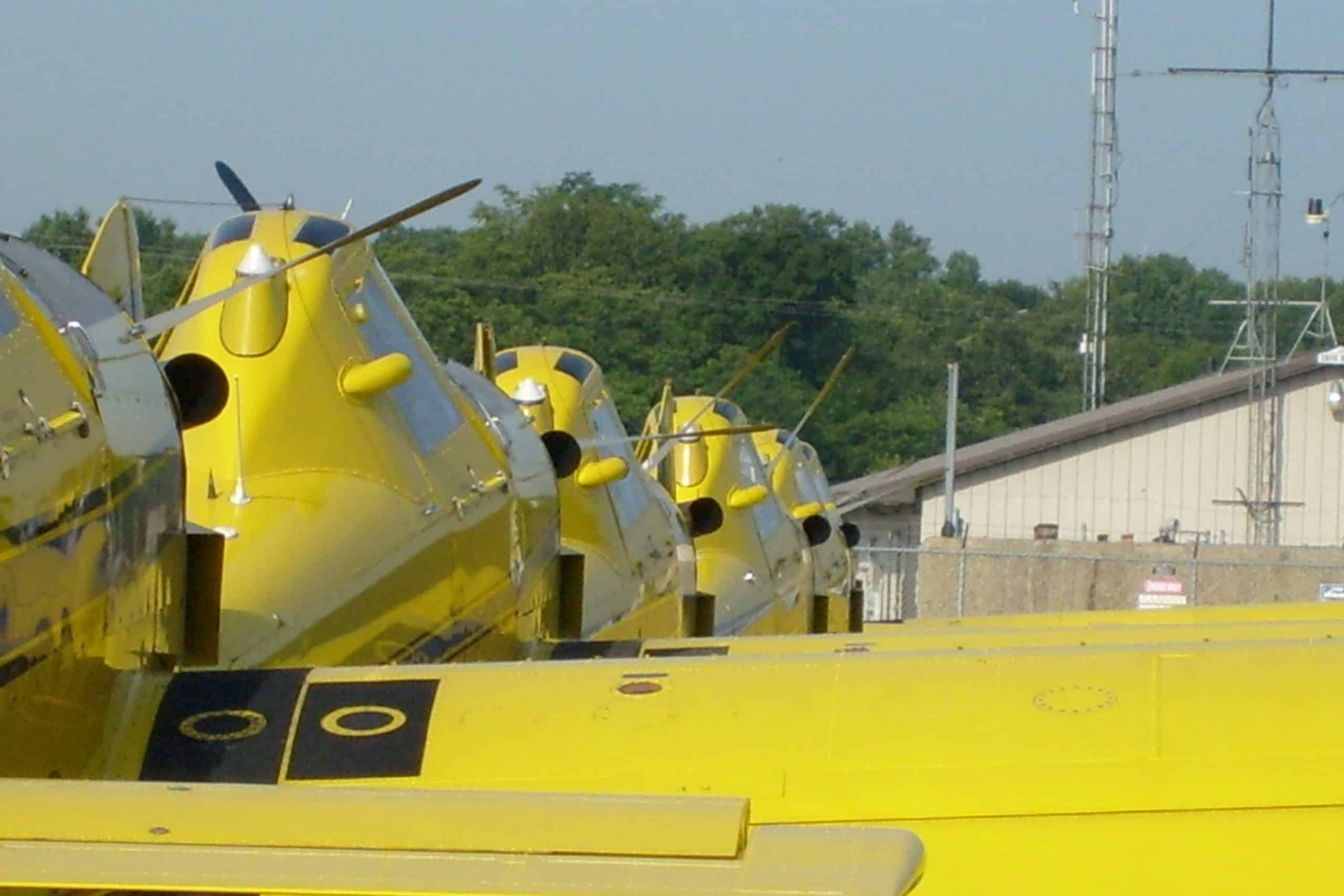 To follow through on this we've updated this NAAA media/public relations kit so that you will have information at the ready on how to communicate when needed to the media or at any other forum that might directly or indirectly reach the public. Coupled with this is information on how to articulate the importance of aerial application; the steps we take to ensure aviation and environmental safety and secure operations as aerial applicators; outside risks facing us an industry, such as towers; and an assortment of press releases for you to use on these topics for you to personalize and send to your local media outlets and other public forums to proactively inform them about the important service aerial application provides and the precautions you take.

Of course, these materials may be used not just with the media, but also with public forums such as field days at your operation to enlighten public officials and/or students about the importance of aerial application and show your professionalism, or for other public relations purposes. We hope this information is useful. We at NAAA stand ready to help you in your media and public relations endeavors so do not hesitate to contact us with additional information or any questions you may have.